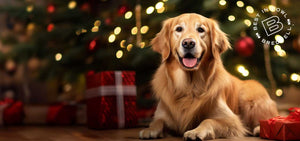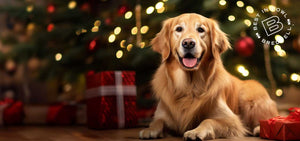 TODAY: Five (5) Etta Says Chews FREE!
Fresh Meals for worthy dogs.
For their hard-nosed loyalty and wet-nosed nuzzles, for their free-for-all goofiness and their well- earned discipline. For every good girl and good boy in your family, a thoughtfully crafted bowl of their very favorite food is exactly what they deserve.

Welcome to Bredwell. Best in Bowl.
How to Order
Tell us about your dog.
Taking our quiz allows us to build a nutrition profile based on your dog's weight, breed, age, and level of activity to assure each meal delivers the nutrition and calories just right for them.
We craft your dog's own meal plan.
Once you've created your dog's profile, you can make choices on their meal's nutrition, fresh proteins, and trimmings.
We deliver fresh every two weeks.
We freshly prepare your order and ship a 14-day supply directly to your home. You can choose our convenient subscription service for delivery every two weeks, making sure your supply is always fresh and well stocked.
Made Fresh To Order
Every Bredwell meal is made fresh in our kitchen the moment you place your order with us — never beforehand. 
ABOUT OUR KITCHEN
Top Quality Ingredients
Bredwell meals combine the highest quality formulated nutrition with restaurant grade proteins and garnishes.
ABOUT OUR MEALS
Treats Baked With Care
We mix and roll our our own dough to bake up treats for your worthy dog for a healthy boost, a sweet reward, or tasty snack.
ABOUT OUR TREATS
Follow Us On Social Media
12 Days of Christmas
Starting Tomorrow! Bredwell is kicking off its #12DaysofChristmas Sales Event! Each day will be a unique sale with lots of free goodies, discounts, and storewide specials #shopandsave #ChristmasSales #bestinbowl #dogtreats

Subscribe to our newsletter (link below) to receive the inside scoop and save 20% just by signing up!

Subscribe & Save
Howliday Name Bones
Howliday Custom Name Bones
AVAILABLE FOR LOCAL PICKUP NOW.

Call or stop in today to plan your one of a kind gift.

#bredwell #dogbakeryillinois #dogsofchicagoland #dogbakey #custommade #shopsmall #shoplocal #customgifts
Call To Order
Got Gingerbread?
Got Gingerbread? Order a limited edition 6 oz box of Gingerbread Dog Treats today and share the holiday fun with your special pup.
Or, give them as a gift for that furry friend in your life. These delicious goodies are packed with #gingerbread flavor inside a cookie crunch that every dog will love! #bestdogtreats
Gingerbread Treats
DON'T TAKE OUR WORD FOR IT
★★★★★

Our girl, Heidi just loved the fresh chicken and veggie meals! She's a pretty picky eater, but she just couldn't wait until mealtime!

Jennifer E.

Crystal Lake, IL
★★★★★

Truman is our special rescue that we love to prepare food for at home. His Bredwell box showed up on our door fresh and easy to serve - he'll never want his old food again.

Deanna L.

Seattle, WA
★★★★★

My dogs Shealeigh and Miller were among the first to try Bredwell and they licked the bowl clean. Best of luck!

Denny H.

Crystal Lake, IL